To generate future opportunities for young Moroccans and promote a green way of mobility, TUI Care Foundation and Dutch NGO Pikala – which means bikes in Moroccan street language – join forces. Both organisations will work together to train 90 young Moroccans to become a bike tour guide in their home city, to get in-depth knowledge of bike mechanics and learn the basics of how to run their own bike tour business eventually. 36 of the participants will be employed throughout the project.
Young people do not only learn how to ride or repair a bike, but also how to organize their life and to take responsibilities. Through education and trainings for the public, the initiative also raises awareness on the potentials of bikes among local inhabitants: They are an environmental friendly and fun alternative to scooters and taxis and provide an exciting new way for tourists to experience the city. Furthermore, as being a guide is still a typical male job in Morocco, Pikala puts a focus on women inclusion by offering special bike riding classes for them and introducing women to the craft.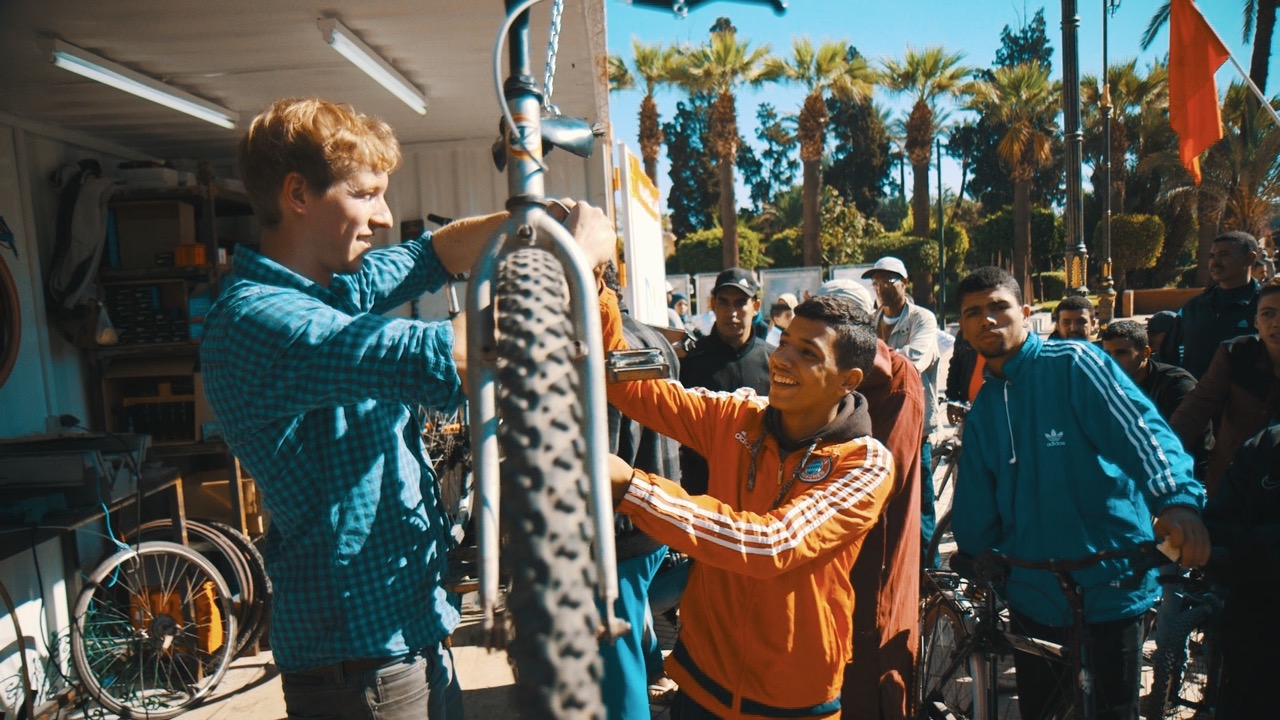 In a country where – according to the High Commission for Planning – 22 per cent of young people from 15 to 24 years old are registered unemployed and less than 15 per cent of first grade students are likely to finish high school, Cantal Bakker saw a chance for her passion: the bike.During her holidays, she was cycling to get around Marrakech. She was surprised how many times people would ask her where they could buy her bike. Bikes are not a common means of transportation as known from Western cities like Amsterdam or Berlin. They stand for poverty – why should one take a bike if you can afford a car instead? Cantal Bakker saw the potential of cycling for transformation and TUI Care Foundation decided to join and support her in this adventure to empower over 90 Moroccans and transform the city of Marrakesh. From the beginning it was clear that the project needs to focus on young people as well as the wider public as their attitudes towards biking needed to change to unleash the full potential of cycling for a greener Marrakesh.