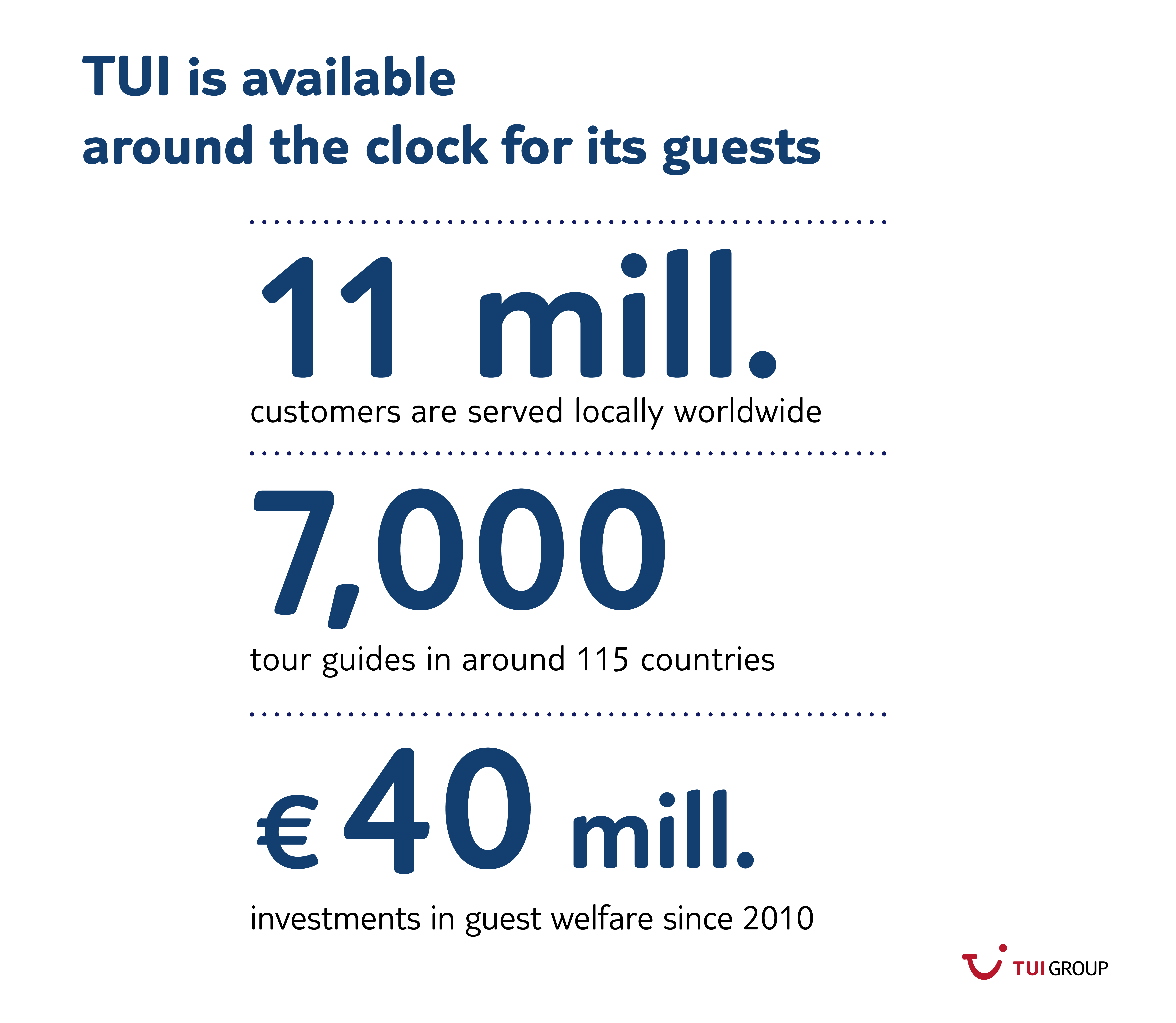 TUI Germany is expecting the last of its guests back from Cuba today. They are returning from a holiday unlike anything they could have ever imagined – severely compromised by hurricane Irma. Unfortunately, in some regions of this badly damaged Caribbean island, it was simply impossible to enjoy a relaxing holiday after Irma had moved on. In situations like this, when a tropical storm leaves a trail of devastation in the Caribbean and Florida, professional safety management is absolutely essential. The first priority is always the safety and well-being of guests. We know that numerous TUI guests were impacted by Irma but, luckily, they are all fine.
The experienced TUI Germany crisis centre team in Hanover have been busy since the hurricane hit ensuring that guests in the holiday regions have the best possible support. They've dealt with these kinds of situations before and are able to implement crisis management team decisions immediately. Guests benefit from this professional safety management.
Tour operators offer a level of consumer protection and safety that pure online booking portals and click-through packages simply can't provide. Holidaymakers who have booked a package holiday have the reassurance of knowing that if a natural disaster like Irma happens, or any other kind of crisis, the tour operator will provide support, take any actions necessary and, if the worst comes to the worst, organise transportation back home. TUI has invested over 40 million euros in guest welfare and protection since 2010. It also takes good care of guests during their holiday. Tour operators like TUI have professional representatives at their destinations to advise guests and organise arrivals, departures and transfers. In fact, TUI has 7000 of these representatives in more than 100 countries around the world dealing with guest questions and requests. Even in the digital age, this kind of personal support is indispensable. But we obviously also use apps and text messages in an emergency to provide quick information to guests, or ask if they need support.