On Tuesday the 6th of November, the TUI Group EU Corporate Office organised its third Policy Breakfast. This morning's session regrouped many key stakeholders, reflecting TUI's long standing engagement and cooperation at the EU-level. Given the success of the format and previous editions, the TUI Group EU Corporate Office expects to hold more sessions in the future where participants can gather to network and exchange ideas about relevant EU topics.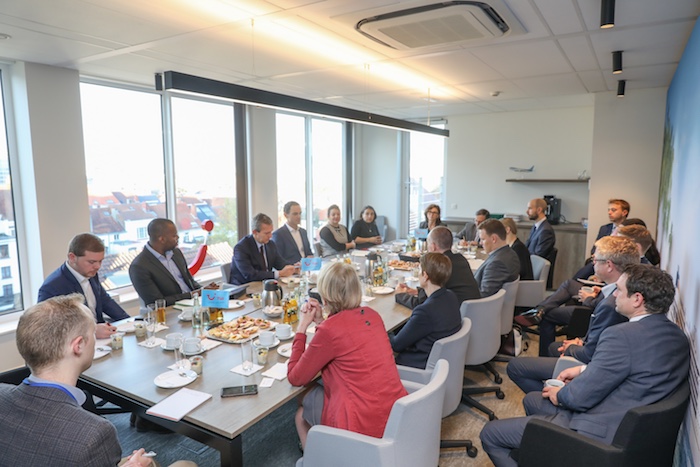 This Policy Breakfast titled "Aviation and Transport Policy in the EU: A reflection on achievements realized and challenges ahead with the Austrian Presidency" attracted an audience with representatives from the three European institutions and industry experts. Discussion topics ranged from fair competition in the aviation market, the impact of wet-leasing on the EU's airline safety and social standards, to airline insolvency and air traffic control strikes.
In particular, the focus was on the ongoing legislative initiatives on aviation that are currently deliberated in the Council under the Austrian Presidency. The Presidency of the Council rotates amongst the Member States every six months. Austria has now held the Presidency three times, with earlier rounds in 1998 and 2006.
Mr Tim Van Severen, TUI Group Manager International Public Policy and EU Affairs, provided opening remarks and welcomed all participants to the TUI Brussels Office. Thereafter, as keynote speaker, Mr Rudolf Kaschnitz, Transport Attaché at the Permanent Representation of Austria to the EU, provided a brief overview of the Austrian Presidency's priorities in the area of transport. Mr David Joseph, Head of Regulatory Affairs TUI Group, subsequently opened the floor for the Q&A session and moderated the interesting discussion that ensued.