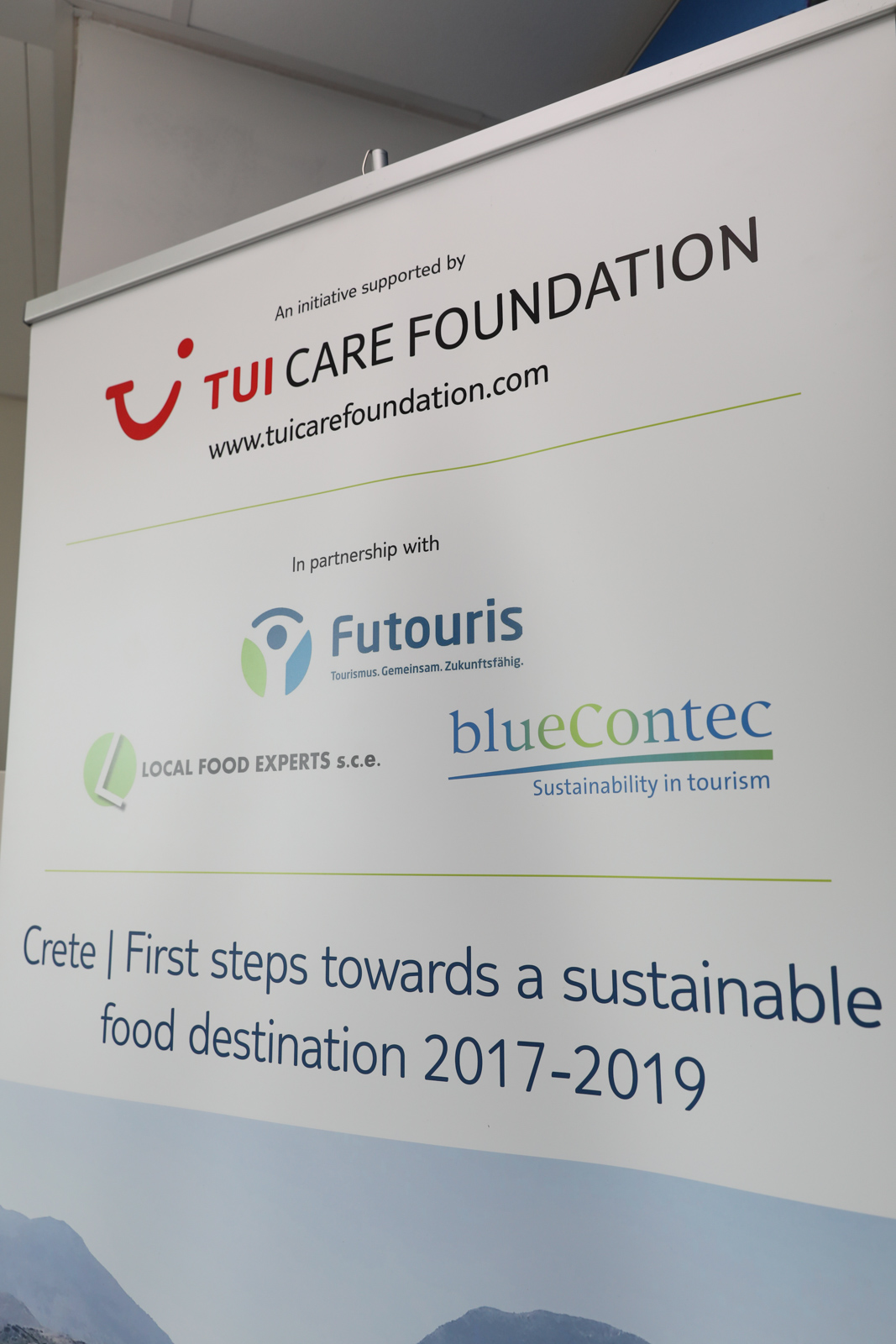 TUI Group's Corporate Office in Brussels hosted an event on the 3rd of July dedicated to TUI Care Foundation's sustainable farming and tourism project in Crete. The "Taste Crete" project supports local farmers and producers in adopting more sustainable cultivation and production practices, and helps them to distribute their products to the island's hotels.
The aim of the evening was to give European policymakers a vivid illustration of sustainable tourism and how this positively impacts on local communities and the environment. The event also created a fruitful scene for networking and discussions on how the EU can progress its strive for more sustainability, also in the tourism sector, in the next mandate. More information on TUI Care Foundation's landmark Crete project can be found here.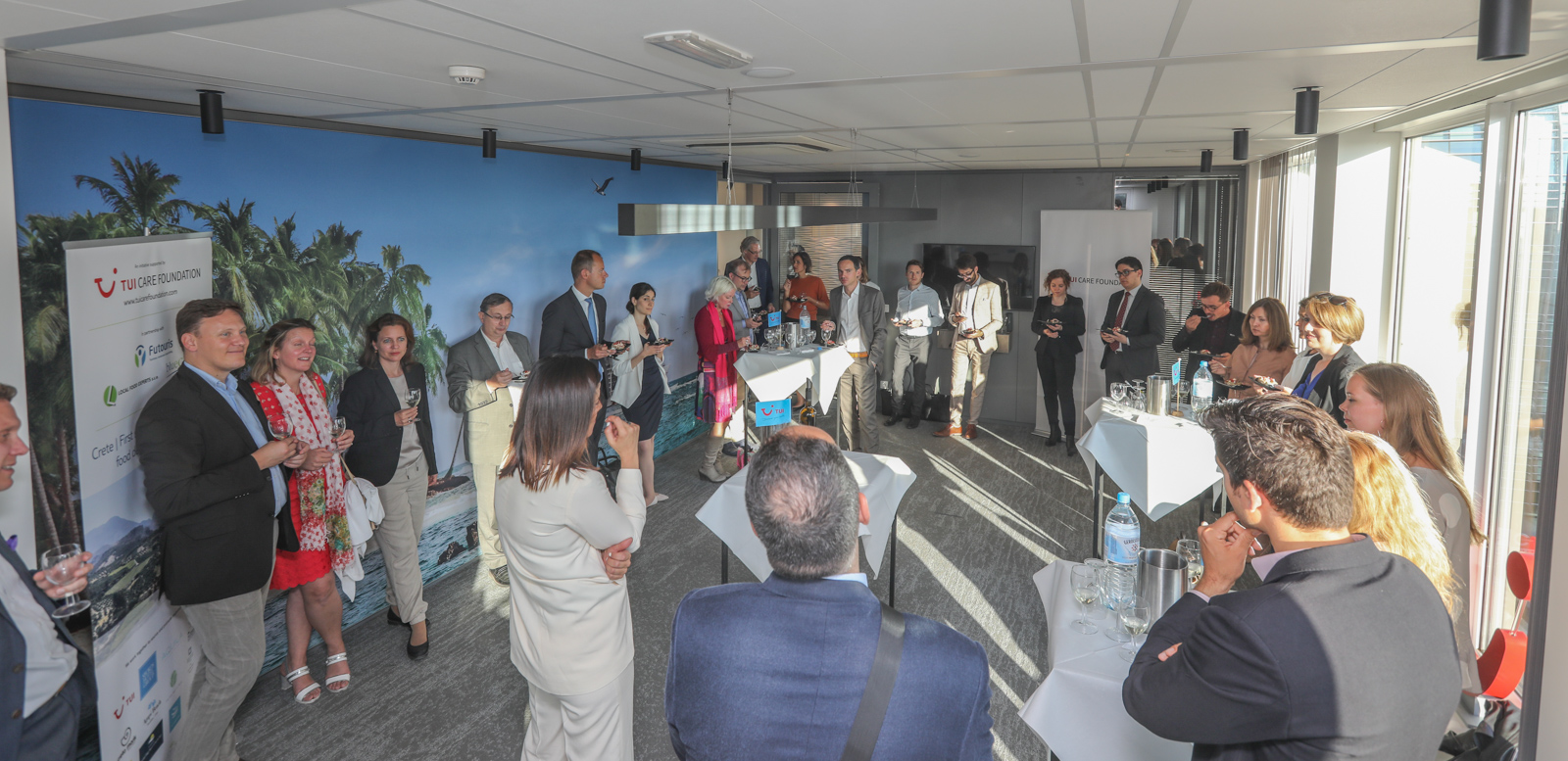 Guest of honour Ms Anna Athanasopoulou, Head of the Tourism Unit at the European Commission, opened the evening with introductory remarks. Subsequently three speakers who are deeply engaged in the project all shared their passion and knowledge from their different perspectives with the interested audience.
First Mr Jost Neumann, Head of Strategic Programmes at TUI Care Foundation, introduced TUI Care Foundation, an independent charitable organisation of TUI Group that supports projects in holiday destinations worldwide and explained why TUI Care Foundation chose to pursue this project. Then Mr Andreas Koch, Managing Director of blueContec, gave some insights into the general set-up of the project and highlighted how it could form an important example for other tourism destinations to follow. He also thanked those members of the project team, that could not participate at the event in person, for their substantial contribution: Maria Valerga, Kostas Bouyouris and Sotiris Bampagiouris from Local Food Experts social cooperative enterprise Crete.

Last but not least Ms Angeliki Iatrou, Communications Manager of Michalakis Estate Winery, one of the local wine producers involved, illustrated how the project benefits their daily operations and positively affects the livelihoods of those working on the ground. TUI Group will continue its efforts to make policymakers aware of the positive socio-economic contributions of tourism, and to provide positive examples of how tourism can even better fulfil its role as a driver of sustainable growth.